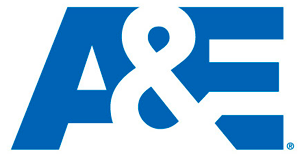 El Sábado 25 de Febrero se llevará a cabo el evento más importante que premia al cine independiente, la 32º Edición de los Spirit Awards, que se realizará en una carpa en la playa frente al famoso muelle de Santa Mónica, en California, ciudad de Los Ángeles y que será transmitido en vivo y en directo y en exclusivo para toda América Latina por A&E con traducción en simultáneo en idioma español.
Film Independent, la organización sin fines de lucro dedicada a las películas independientes y a los directores del cine independiente, eligió al actor, guionista y productor norteamericano Nick Kroll y al guionista y comediante estadounidense John Mulaney para ser los presentadores de esta nueva edición.
"Desde la filmación en televisión hasta Broadway, Nick Kroll y John Mulaney han estado en casi todas partes – y ahora su dominación del mundo estará completa cuando sean anfitriones de los Film Independent Spirit Awards 2017", aseguró Josh Welsh, presidente de Film Independent. "No podíamos pensar en otras dos brillantes y divertidas personas para presentar nuestro espectáculo, y estamos ansiosos por verlos en el evento en la playa el 25 de febrero", agregó Welsh.

Nick Kroll es un reconocido actor, guionista, productor y comediante de stand-up- Él es el creador y protagonista de la serie Kroll Show, aclamada por la crítica, que se emitió por tres temporadas en Comedy Central. Kroll además, protagonizó a "Ruxin" en la exitosa serie de FXX The League. Nick ha sido estrella invitada en programas como New Girl, Parks and Recreation, Community y Children's Hospital. Algunos de sus films más reconocidos incluyen Sausage Party con Seth Rogen, My Blind Brother, Joshy, Vacation, Date Night, Get Him to the Greek y A Good Old Fashion Orgy. Actualmente forma parte del elenco de Loving y de la producción de Broadway Oh, Hello on Broadway, que la creó junto con John Mulaney. Recientemente participó en SING de Illumination y próximamente se lo verá en The House de New Line.

John Mulaney es un guionista y comediante ganador de un Emmy. Actualmente forma parte de su espectáculo en Broadway Oh, Hello on Broadway que produjo y escribió junto a su compañero Nick Kroll. Recientemente lanzó The Comeback, producción original de Netflix y su tercer especial de una hora de stand-up, que recibió una nominación al Emmy (Mejor Guion por un Especial de Variedad) y un AV Club llamado "la mejor hora de su carrera". En 2008 comenzó a trabajar en Saturday Night Live donde apareció como un corresponsal "Weekend Update" y co-creó personajes como "Stefon" con Bill Hader. Actualmente escribe para la producción de IFC Documentary Now y para la producción de Netflix Big Mouth, en la que representa la voz del personaje de Andrew.

Los premios son el principal recaudador de fondos para todos los programas que Film Independent lleva a lo largo de un año, que cultivan la carrera de cineastas emergentes y promueven la diversidad en la industria. Los anfitriones de las previas ediciones de los premios Spirit Awards han incluido a Kate McKinnon y Kumail Nanjiani, Fred Armisen y Kristen Bell, Patton Oswalt, Andy Samberg, Joel McHale, Sarah Silverman, Samuel L. Jackson, Eddie Izzard, Queen Latifah y John Waters por mencionar algunos.

Los Spirit Awards, originalmente conocidos como premios FINDIE (Friends Of Independent) son realizados desde el año 1984 por Film Independent, una organización sin fines de lucro dedicada a las películas independientes y a los directores del cine independiente. La ceremonia de los Spirit Awards reúne a los mejores talentos de Hollywood y a los más importantes referentes del cine independiente, y los reconocimientos que se otorgan incluyen el premio a la Mejor Película, Mejor Ópera Prima, Mejor Película hecha por menos de u$ 500.000 (el Premio John Cassavetes), entre otros.

Ahora, en su 32º año, el Film Independent Spirit Awards es una celebración anual que honra las películas dirigidas por artistas hechas con una economía de medios por cineastas cuyas películas encarnan la independencia y la originalidad. Los Spirit Awards reconocen los logros de los cineastas independientes estadounidenses y promueve a las mejores películas independientes del año a un público más amplio.
SPIRIT AWARDS NOMINADOS 2017
Mejor Película
American Honey
Chronic
Jackie
Manchester by the Sea
Moonlight
Mejor Ópera Prima
The Childhood of a Leader (Brady Corbet)
The Fits (Anna Rose Holmer)
Other People (Chris Kelly)
Swiss Army Man (Daniel Kwan, Daniel Scheinert)
The Witch (Robert Eggers)
Premio John Cassavetes (otorgado a la mejor película hecha con menos de u$s500.000)
Free in Deed (Jake Mahaffy)
Hunter Gatherer (Josh Locy)
Lovesong (So Yong Kim)
Nakom (TW Pittman / Kelly Daniela Norris)
Spa Night (Andrew Ahn)
Mejor Director
Andrea Arnold, American Honey
Barry Jenkins, Moonlight
Pablo Larrain, Jackie
Jeff Nichols, Loving
Kelly Reichardt, Certain Women
Mejor Guión
Barry Jenkins & Tarell Alvin McCraney, Moonlight
Kenneth Lonergan, Manchester By The Sea
Mike Mills, 20th Century Woman
Ira Sachs & Mauricio Zacharias, Little Men
Taylor Sheridan, Hell or High Water
Mejor Guión de Ópera Prima
Robert Egger, The Witch
Chris Kelly, Other People
Adam Mansbach, Barry
Stella Meghie, Jean of the Joneses
Craig Shilowich, Christine
Mejor Fotografía
Ava Berkofsky, Free in Deed
Lol Crawley, Childhood
Zachy Kuperstein, The Eyes of My Mother
James Laxton, Moonlight
Robble Ryan, American Honey
Mejor Edición
Matthew Hannam, Swiss Army Man
Jennifer Lame, Manchester by the Sea
Joi McMillon & Nat Sanders, Moonlight
Jake Roberts, Hell or High Water
Sebastián Sepúlveda, Jackie
Mejor Actor
Casey Affleck, Manchester by the Sea
David Harewookd, Free In Deed
Viggo Mortensen, Captain Fantastic
Jesse Plemons, Other People
Tim Roth, Chronic
Mejor Actriz
Annette Bening, Twentieth Century Woman
Isabelle Huppert, Elle
American Honey
Ruth Negga, Loving
Natalie Portman, Jackie
Mejor Actor de Reparto
Ralph Fiennes, A Bigger Splash
Ben Foster, Hell or High Water
Lucas Hedges, Manchester by the Sea
Shia LaBeouf, American Honey
Craig Robinson
Mejor Actriz de Reparto
Ewina Findley, Free in Deed
Paulina Garcia, Little Men
Lilly Gladstone, Certain Womn
Riley Keough, American Honey
Molly Shannon, Other People
Premio Robert Altman
Barry Jenkins (Moonlight)
Mejor Documental
13th (Ava DuVernay)
Cameraperson (Kirsten Johnson)
I Am Not Your Negro (Raoul Peck)
O.J.: Made in America (Ezra Edelman)
Sonita (Rokhsareh Ghaem Maghami)
Under the Sun (Vitaly Mansky)
Mejor Película Internacional (Ex Mejor Película Extranjera)
Aquarius, Brazil (Kleber Mendonça Filho),
Chevalier, Greece (Athina Tsangari)
My Golden Days, France (Arnaud Desplechin)
Toni Erdmann, Germany/Romania (Maren Ade)
Under The Shadow, Iran/UK (Natalya Manskaya)
20º Piaget Producers Award
Lisa Kjerulff
Jordana Mollick
Melody C. Roscher & Craig Shilowich
23º Premio Someone To Watch
Andrew Ahn, Spa Night
Claire Carre, Embers
Anna Rose Holmer Holmer, The Fits
Ingrid Jungermann, Women Who Kill

22º Truer Than Fiction Award
Kristi Jacobson, Solitary,
Sara Jordenö, Kiki
Nanfu Wang, Hooligan Sparrow

© iPuntoTV 2016